At JJ Keogh & Sons we provide a vast array of building services to all our happy customers country-wide. This ranges from property maintenance and renovations through to first and second fixing and full house builds. Check out our building services below for more details or check out our gallery pages.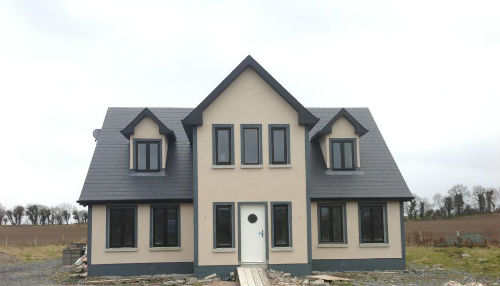 One thing we pride ourselves on as builders is looking after our customers. When we undertake a new full house build project we work very closely with the customer to make sure they get exactly what they want and are extremely happy with the end result.
A new house build can be a stressful time for the owners so why not use the services of JJ Keogh to make this a project delivered on time and on budget. All of the team are experts in their respective areas and follow our very strict quality guidelines when working on projects such as these.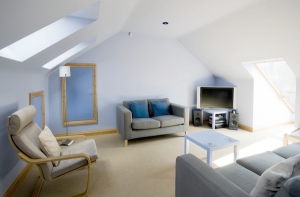 Whether you want to change the layout of your house or extend you will be looking for a house extension. Because every house and style is different we will work with you to come up with a design that suits your style and budget.
We only use experienced tradesmen and offer a clean, friendly service to all our customers. Contact us to find out if we are the right fit for your next house extension project.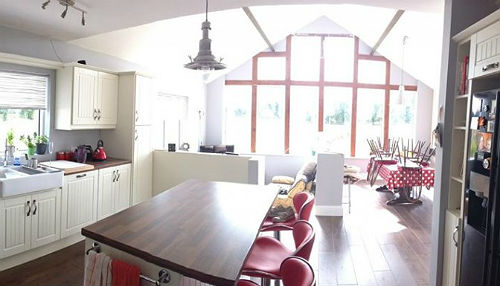 Do you already have a house that needs a lift or want to expand to suit a growing family? We have completed hundreds of house extensions over the years and have plenty of customer references available to check out.
Whether its a new room, expanding into other areas of the house or even a new floor we can take this project from inception to completion.
More often than not you will be staying in the house while the work goes ahead. Our team of registered builders are friendly and respectful when on any site or property carrying out their work.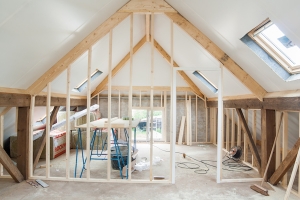 The first and second fixing stages of the build process are where you start to see the project come to life. Internal walls are going up and rooms are being formed.
It is at this stage that quality tradesmen are required to keep the project on track. There will be a lot of people on site and all need to work together.
One of our strengths at JJ Keogh & Sons is our ability to work with multiple groups at any one time and oversee the project from start to finish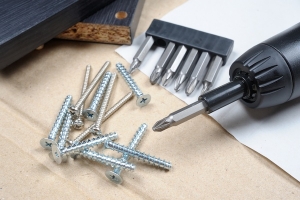 Lets face it, there is a lot of work involved in owning a house – especially if it is rented out. Keeping everything running and in good condition takes time and effort. Time you may not have.
Why not let the property maintenance team at JJ Keogh and Sons look after this for you. We provide a clean, friendly and accountable service to all our customers.
This service can cover everything from small jobs right up to renovations, extensions and re modelling.